Are you ready to love your water?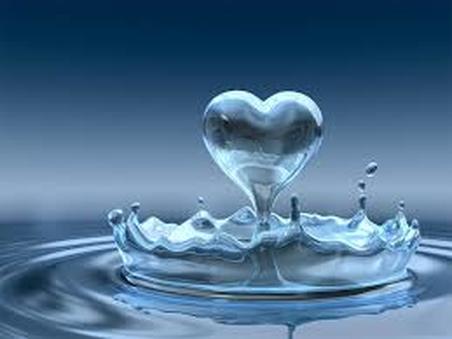 How is your Water? Do you have iron, stains, or bad taste or odors in your water? Water quality has been in the news a lot lately. Let us provide pure, safe water for your family! We offer FREE BASIC WATER TESTING and affordable, professional installation.

We offer Water Softeners, Iron Removal, Oxidizers, Reverse Osmosis (RO) Drinking Water Systems, Carbon and Sediment Filters, and even outdoor iron stain removal systems. We proudly represent Trusco and WaterLover's brand of equipment. Servicing all makes and models of water softeners and RO Units, with most every type of new and replacement water filters available. We serve the Grand Rapids Metro area, including Kent, Ottawa and Muskegon Counties.

We WILL save you money with our low overhead. Let us find the best solution for your water problem! Fully insured, 20+ years of experience and always give you honest, trustworthy service. Call us for a free estimate today!
---
Here are what a few of our customers have to say:

Couldn't be happier with my experience with Terry and CWS. He was very professional and his pricing was very reasonable. The glowing reviews sealed the deal for me and I'm glad I went with my gut and made the call. Very satisfied and will recommend him to everyone! John M., Allendale

Our water was horrible. Terry (the owner) recommended installing a oxidizer & reverse osmosis system. This gave us great drinking water and the water is no longer making everything orange. He came when said he would at a reasonable price. We had one issue when the unit was first installed, and he came the next morning. I would highly recommend Clear Water Solutions. Valerie, Marne

Terry has done numerous jobs at our home. He arrives on time, work is efficient and very reasonable. Very happy with Clear Water Solutions. Highly recommended. Sue, Grand Rapids

Terry at Clear Water Solutions has always been great when I needed a project done. He is always on time and gets the job done quickly at a reasonable price. I wouldn't call anyone else. Karl, Allendale

If you have a softener with issues, give Terry a call. If you want/need a softener and want the correct unit, installed AND serviced by someone who lives and breathes soft water, call Clear Water Solutions, Inc. You won't be sorry! Brad, Walker

I cannot recommend Terry enough. He looks you in the eye, tells you the truth, doesn't waste your or his time, but most importantly, he LISTENS. Provided us with a great, economical solution, and made it happen quickly! Lynda, Coopersville

Great Service - Great Prices - Great Water!
Clear Water Solutions, Inc.
616-318-7729